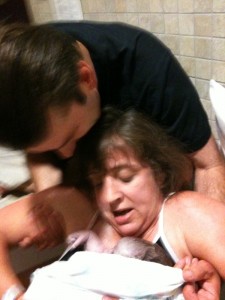 Delilah has been my doula for 3 births, and I only wish I had known her for my first two as well!! She was instrumental in guiding and preparing my husband and myself for our first natural and med free hospital birth, and then our 2 additional unmedicated hospital water births! She is wonderful at reading a laboring mama and knows exactly what you may need or not need. She is also great at reading the nervous dad as well.
I tell every single person I know or meet that is willing to listen just how priceless it is to have a doula at your birth, no matter what your birthing choices or circumstances may be. And if they are anywhere near the DFW area, I go on to highly recommend Delilah!!
A very happy 3-peat customer, and now dear friend.
– Lisa