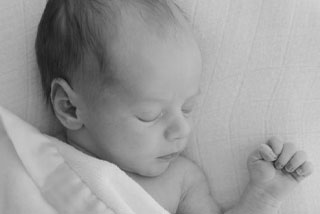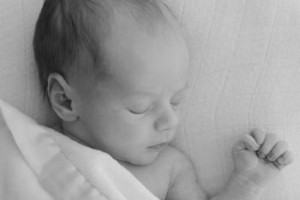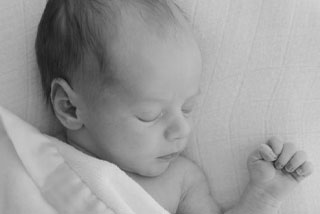 Eliot. His name means, "My God is YHWH." He has been a testimony of this since conception, and we pray he will continue to be such a testimony each day of his life. His birth story begins with pregnancy. At 26 weeks we found ourselves in the emergency room with pregnancy-induced hypertension that was staying very high (for those who understand the numbers – around 180/110) despite partial bed rest and a high dosage of blood pressure medication. It had begun shortly into my second trimester and lasted until the end of my third trimester. Hypertension was the mark of this pregnancy and we heard many discouraging things from doctors. We realized this was a high-risk situation for both mother and baby. When we went into the ER at 26 weeks, we didn't talk much about what we knew the only cure to be if adjusting my rest and medicine didn't work – to deliver the baby. It was scary. But the LORD is our God, the LORD is Eliot's God. And not only did my hypertension virtually disappear in my third trimester to the amazement of our midwife, but I was able to carry this precious gift healthy in my womb until 3 days after his due date. God is praiseworthy when He gives and when He takes away, and how humbled and thankful we are that He has given us Eliot.
The night of my due date, March 17th, Luke and I spent time in deep prayer in Eliot's future room. We prayed for every detail of my body, his body, our medical professionals, his room, and the days to come. By the power of Jesus' love, we banished fear in me that came from the high-risk pregnancy and my previous extremely long, difficult, and unmedicated asynclitic birth. That night was the first time in either of my pregnancies that I can honestly say God gave me perfect peace about labor.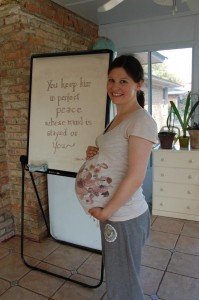 My contractions also began that night…and lasted two full days before labor progressed. They were not strong or very close together- just a friendly reminder that Eliot would indeed come soon. The next day at my midwife appointment, I found out I was 3 cm dilated and very close. I was encouraged by the progress and hoped for more dilation before the contractions got too difficult. On the night of the 19th, I felt different. My contractions weren't much stronger or closer, but they were consistent enough that I finally thought we should have my midwife check it out. Around 9p.m, I was found to still only be at 3cm, and we decided I'd come home, take a warm bath, and try to get some rest. Maybe it would happen the next day.
I fell asleep around 11 and awoke again just after midnight. My contractions seemed stronger, but I didn't want another false alarm. I timed them to be about 4 minutes apart and decided to walk around to see if they increased or decreased. Once I got up, I was shivering and decided to shower. I stayed in there until the hot water ran out and my contractions were much stronger. By now I knew I was in active labor but decided to give it a little more time before waking Luke up and calling our midwife and Delilah. This was a very worshipful part of the labor. The contractions were too strong to talk through but not yet get-me-out-of-my-body painful, so I walked around trying different positions and getting very mentally focused. During each contraction, I would mentally thank God for it and for my body doing what it should, in the knowledge that it meant I was one contraction closer to meeting my son.
As of two days before, my midwife had confirmed that Eliot was still in a posterior position. This fed my fear of a long and difficult birth. During this time of laboring alone at home, God gave me the gift of a profound vision: I saw a profile view of God and Eliot face to face – literally foreheads and noses touching. God's hands were firmly cupping Eliot's face in my womb as if to hold him in place. I didn't necessarily interpret this as a promise that Eliot had turned but rather that he was in the position he was supposed to be in – that God was holding him in just the right place and meeting with him face to face in glory. My peace overflowed.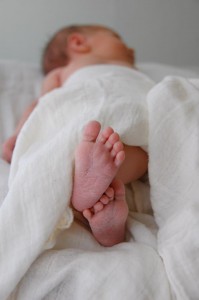 By the time I woke Luke up around 1:30a.m. I was in the "labor zone." He made the necessary calls and we got to the birth center around 2:30a.m. My water broke within 5 minutes. I was discouraged to hear that Eliot was still very high up and I needed to squat through contractions. After one of these I reeled back onto my hands and knees and declared that I simply couldn't handle that position. I wondered if he was so high because he was still trying to turn out of a posterior position. My midwife informed me that hands and knees was the worst position to move a baby down and I was going to have to do something different. That's when I threw up. And apparently, that moved him all the way down! So, within 5 minutes of arriving at the birth center my water had broken, I was measuring 6 cm, and I was on the ground throwing up. My midwife said she couldn't be sure but believed that he was now in an anterior position and ready to come out quickly.
The contractions were becoming overwhelming. We tried the shower and some different positions to ease the pain. About half an hour passed and I was still at a 6. I couldn't believe it. The contractions felt too hard to still have so far to go – or what I thought was so far to go. My wonderful doula Delilah informed me that her son had been born 19 minutes after she was at a 6, and my midwife estimated that Eliot would be born within half an hour. I felt hopeful but with a smile told them not to lie to me like during Naomi's birth – it was hours and hours after my cervix was at a 6 before she was born, and I didn't really believe them that this would be as fast as they thought. I lay down on the bed. I began to lose my focus and simply wondered how I could escape. My midwife checked me again and informed me there was only lip of the cervix in the way – something else I had heard for hours and hours with my first birth. She instructed me to push on the next contraction, and after I did that she told me the lip was gone! I was finally starting to understand what a different birth experience this was!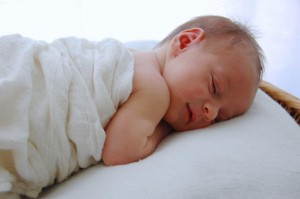 At this point, Delilah gave me two options: 1) turn down the lights and spend half an hour really trying to get some rest between contractions, or 2) get up, do harder positions, and birth the baby quickly. Oh, how I wanted to rest!! But I knew I wouldn't really rest the way I wanted to until the baby was born, so I chose the second option. But I told them I needed to go to the bathroom first. When the midwife, doula, and birth assistant all accompanied us in there, I started to believe that they really thought the baby would come soon. They weren't leaving Luke and me alone to labor at all because everything was moving so quickly.
After I sat down on the toilet, I was completely overtaken by the intensity of what was physically happening and I began basically roaring. My doula immediately asked if I was bearing down and pushing, which to my great surprise – I was! Why was I doing that? It's still so early in the labor?! My midwife checked, declared that I was at 10cm and that she could feel Eliot's head. I guess we were farther along than I thought – and I couldn't deny that anymore!
We moved to the bed to push. Our midwife thought it would happen within 2 contractions, but after about 20 minutes I was growing desperate. She put my hand on his head, which filled me with fresh strength to keep going. Then after a few more, she told me that I wasn't stretching much and his heart rate was dropping during contractions. He was so close to being out that I don't think anyone was really concerned about him, but we did face the reality that if it didn't happen in the next few minutes I would need an episiotomy. At that point, I was more than okay with that. I was grateful for an unmedicated, quick labor and I wanted him out even if that meant I would have some extra recovery to go through. I kept comparing the experience with my previous birth experience of 30 hours and 3rd degree tears, so I really had no complaints at this point. I was thankful and told her to do whatever it took to get him out (quickly!). She did cut me (twice), and within seconds his head was birthed!
Our midwife instructed Luke to pull Eliot out. (This was new territory for us because Naomi had been in distress when born, suctioned out, and immediately taken away to be cared for.) Luke said, "Just pull him?!" When she said yes, he did so and Eliot was born – in the correct position – perfectly into my husband's hands. The LORD, He is God!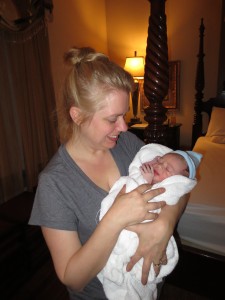 Eliot most likely turned during my laboring at home. It was 4:02a.m. when he was born – an active labor less than 4 hours and having been at the birth center only an hour and a half.  He had a 10-inch umbilical cord, which broke the record for a short cord – the previous record had been Naomi's 11-inch cord! After a few moments, Luke got to cut the cord, and Eliot and I were able to have that precious skin-to-skin contact. After that, Luke went with the birth assistant to get him cleaned up and assessed. After the placenta was delivered, I was shaking and cramping and needing stitches, so our midwife and Delilah tended to me while Luke and the birth assistant tended to Eliot for about half an hour. Then Eliot was returned to me and immediately latched on and began nursing.
The sun was about to rise on the first day of spring and we were blanketed with the wonder, joy, and holy fear of new life – both out the window and in our arms. Our son truly was perfect, as we had prayed for. After everything, all the doctors' concerns about the hypertension and a difficult labor, this little boy came easily and got a 10/10 APGAR score.
The LORD is God, the giver of life and of every good gift. He saw and sustained Eliot's unformed substance, He completed the good work He started, and He is worthy of all worship. The unique holiness of childbirth forces meditation on Christ's salvation. Sometimes it's the long-suffering – the pain and endurance – that helps a mother understand her Lord and her salvation. I experienced that in the past. But this time it was different and new. This time I was the church: preparing and waiting for hope to be fulfilled, not believing or ready for how quickly the promised son would come. The earth is pregnant with expectation, and all creation waits with bated breath. The church is preparing. And the promised, perfect Son, who faithfully came before, He is coming again. He is coming – and He is coming soon. Praise the LORD.