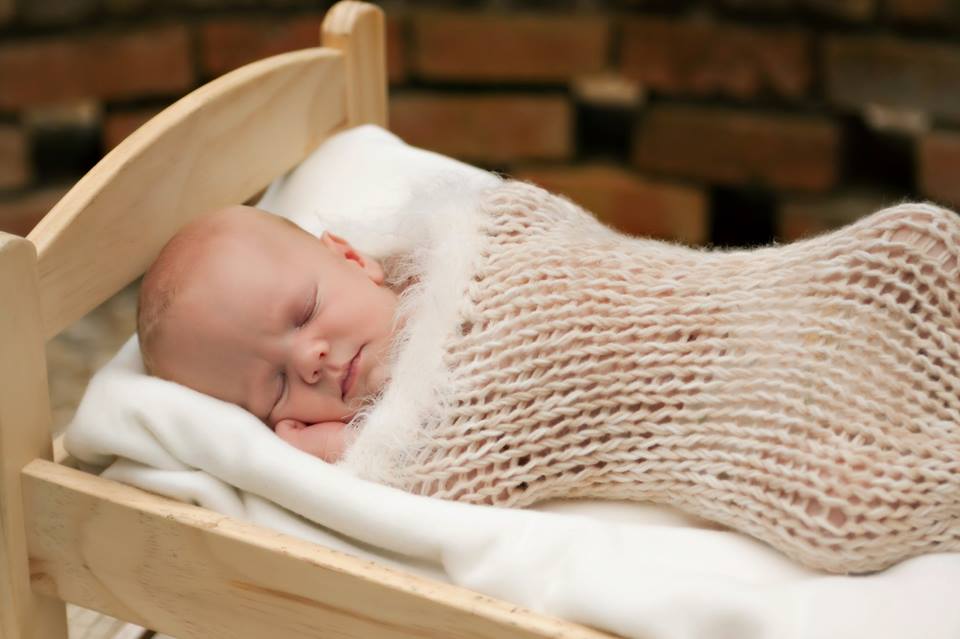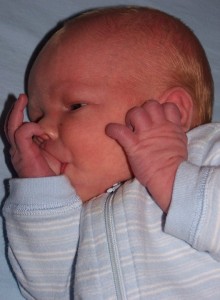 For those of you who have read Lincoln's birth story, you'll know that I'm no stranger to traumatic experiences during the course of labor and delivery. While my first pregnancy was very easy, it ended in 36 hours of labor induced by Cytotec, followed by a c section and a very difficult recovery. Though I didn't know if I would ever need a repeat c-section, I knew that I needed "next time" to be very different.
Although it was a healthy pregnancy, I wouldn't call the second time easy. The typical issues with nausea, fatigue, etc. were harder. When I first learned that I was pregnant, I knew I wanted to choose the right care provider for the best chance at a successful VBAC. Todd, Lincoln and I had a meeting with Delilah (a Dallas-area doula and natural childbirth educator) at a Starbucks to ask her opinion on the best doctors in the area who had the experience and mindset to support our VBAC effort. After some discussion, deliberation, and prayer, we chose Dr. Downey.
In the days leading up to the delivery, I started having more and more frequent/stronger "Braxton Hicks" contractions. (I use quotation marks, because I now believe these contractions were probably real labor that was starting and stopping.) On Wednesday (June 9th), I had a routine prenatal visit, during which I learned I was dilated to 3 cm and 80% effaced. I was delighted! I knew it could still be a while (I was only 38 weeks, and Lincoln was a late baby, so I assumed this baby would be late too) but I thanked the Lord for progress, and prayed that this might make the labor/delivery just a little bit shorter and easier.
That night (Wednesday) I went to bed early. Though I tried to sleep, I couldn't because my "Braxton Hicks" contractions were REALLY annoying me and they wouldn't stop! I called Todd and said, "Sweetie, could you just lie here and put your arm around me? I need you to help me relax so I can get some sleep." He did, and after about an hour or so, they slowed down and I was able to get some much needed rest.
Thursday morning (June 10th) I was scheduled to teach a 90 minute class at TAMU-Commerce. I drove there, did some office work and lecture preparation, and talked a bit with some of my colleagues. I kept assuring everybody that, although I looked like I was ready to pop, babies like to stay inside me a LONG time, and it would probably still be a few more weeks. Aside from that, my mentality was that if I didn't have anything ready early, I couldn't possibly feel impatient! So I had bought no diapers, my bag wasn't packed, and there was much left to be accomplished before going into labor.
Driving home from that class, I felt the "Braxton Hicks" contractions the whole way home. It was really frustrating, because I just "knew" I still had weeks before I was going to give birth. I got home and called Delilah, saying, "I know it's early, but is it okay if I just call you today to complain?" We had a good laugh, talked about how annoying BH contractions are, but looked at the bright side that I was at least making progress and this might (in the long run) make labor easier. Within a couple of hours, they slowed down again. That night I had a similar experience to the previous night, so once again Todd came in the room with me. The snuggles helped me calm down, the contractions slowed, and I was able to sleep.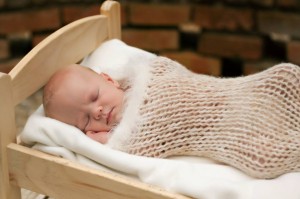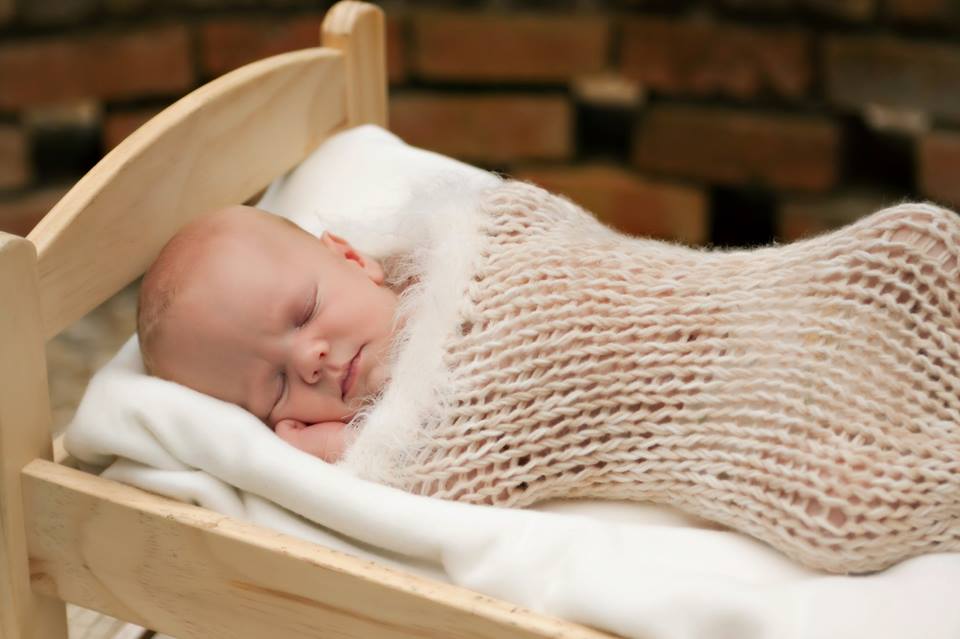 Friday morning (June 11th) started with a long "to do" list. I grabbed Lincoln, put him in the car, and we set off to run errands. First, we drove to my chiropractor appointment and the Aldi grocery store. Then, after a quick stop home to unload cold groceries, Lincoln and I drove to the library. We read 5 books, collected his 5-book prize for their summer reading program, and chatted for a few minutes with Miss Jane, the sweet lady who does story time. We stopped by the post office to send a package to Todd's grandmother. All the while I'm thinking, "I hurt and this sucks, towing a toddler around for all these errands while these contractions keep annoying me, but I guess this is just how the next couple of weeks are going to be." My plans were to go home, eat lunch, grab a nap, and then drive to Costco for some essentials. Then (my BIG plan for the afternoon): I was going to TREAT myself! I've never in my life had a manicure or a pedicure, and I told myself (and everyone else) through the whole pregnancy, "When I am 9 months pregnant, I am going to pamper myself with the first pedicure in my life!" I've heard they feel really good, so I was looking forward to some big-time pampering!
We arrived back home for lunch. Todd, Lincoln and I sat at the dining room table, having a lovely lunch and conversation time. Halfway through, I announced, "I'm going to take off my pants!" Todd gave me a funny look as my pants fell on the floor. "What?" I reacted, "These stupid contractions actually HURT and I don't feel like wearing PANTS right now!" We had a good laugh and went back to finishing our lunch as I sat there in my underwear.
I went into the bedroom for my nap as Todd took Lincoln into his room to get him settled for his nap. I laid there for about 45 minutes, getting more and more annoyed because my "Braxton Hicks" contractions weren't letting me fall asleep. Then it dawned on me… this is weird. I'm actually needing to breathe differently to get through these contractions. I wonder if… nah…. Well maybe… I called Todd, who sweetly let me know that I hadn't been napping very long, and if I needed more sleep it was okay and he would take care of Lincoln. I told him, "I think maybe we need to start timing these." He suggested that it was probably just Braxton Hicks, but I asked him to just look at the clock every time I said "Time!"
The contractions ranged from 5-8 minutes over the course of the next 40 minutes or so. I started crying, "I don't WANNA be in labor! I'm not READY to be in labor!" We had a good laugh and decided they would probably slow down again, but I gave Delilah a call "just in case". The conversation went something like this:
Me: Hi Delilah!
Delilah: Hi Jocelyn!
Me: I need you to tell me I'm not in labor.
Delilah: Ummm… okay… what's going on?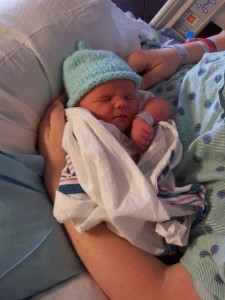 After a brief check in, she assured me that one of two things was happening – either I was in labor, or I wasn't in labor. We laughed. She recommended a few things, so I drew a warm bath, drank a few glasses of water, took some magnesium, and tried to relax. Todd brought a clock into the bathroom so I could keep track of time. 5 minutes, 5 minutes, 5 minutes… like clockwork. Delilah and I texted back and forth. She asked about the intensity, and I said, "Well, I can get through them just fine with the right breathing, but I wouldn't want to go bowling right now." She laughed, and agreed – okay, no bowling today. After about 90 minutes of contractions at very regular 5 minute intervals, I called a babysitter to come play with Lincoln. I told him not to tell anyone, just in case this was a false alarm, but that his being here to occupy Lincoln would make things easier right now.
(Let me just say that most normal people at this point would have recognized this as early or active labor. I wasn't convinced, partially because my last experience with early labor was SO different. I was throwing up with every 5 minute contraction. I now know that the reason I was unable to cope well the first time was because I had Cytotec in my system – a drug which should NEVER have been given to me. I'm actually really good at coping with labor when my body does its job!)
Javi (the babysitter) arrived and I sat on the couch, breathing through contractions, as I silently watched them play with cars on the living room floor. Todd bustled about the house doing some cleaning, and started packing a bag… just in case. (Yes, you read that correctly. We did not have a bag packed yet.) After a little while, I moved into the bedroom. I was watching the clock. 5 minutes. 4 ½ minutes. 4 minutes. 3 minutes. This all happened VERY quickly, and I found myself needing to vocalize to get through the contractions. And it was getting to be rush hour. And I was starting to worry. We called Delilah, let her know we had decided to drive to the hospital, finished packing and got out to the car. Our next door neighbor, mowing his lawn, saw us and gave Todd a casual Lando Calrissian style salute, recognizing immediately what was happening.
It was about 5:40 – rush hour in DFW – and we had a 45 minute drive to the hospital (when conditions are optimal). I handed the phone to Todd and had him make a few phone calls, because at this point the contractions were 3 minutes apart with 30-40 second breaks in between, and while I was still managing the pain fairly well, I was no longer able to talk and needed to vocalize to cope. Todd called Dr. Downey's office to let them know we were on our way. During one of my 30 second breaks, I asked him to call my mom. I heard him telling her we were on our way to the hospital and "…if it turns out that we're in active labor…" at which point I yelled, "I'm in LABOR, you IDIOT!!!" Several contractions later, during one of my 30 second breaks, there was a period of silence in the car. I said to him, "I'm sorry I called you an idiot. It was kind of said tongue-in-cheek, but I'm sure it didn't sound that way." He simply smiled and said, "No, it did not."
We were on our way down I-30 when Todd asked me a question NO ONE wants to hear when they are progressing quickly through labor and trying to get to a hospital in time: "Ummm…. Honey? How long can your car go on a tank once the gas light comes on?" I begged him not to stop for gas, but clearly being the level-headed one in the moment, he did make a stop to put in a couple of gallons. And we were back on the road.
There is more than one way to get to Richardson Methodist Hospital from our house, but during rush hour it's a coin toss to guess which one is faster. We settled on I-30 to 635 where we could take the HOV lane, then get on 75 North to take us where we would exit, drive a couple more blocks, and be there. As it's not a route we frequently drive, we didn't realize that there is NO EXIT from the HOV lane on 635 to get on 75 North. Todd, now achieving rock star status, drove over the large road bump dividers, through the tall plastic lane guards, and safely onto 75. Then, traffic just… stopped. (It WAS rush hour, after all!) I screamed, "DRIVE ON THE SHOULDER! PUT ON YOUR HAZARD LIGHTS AND BREAK THE LAW FOR ONCE IN YOUR LIFE!" My husband is a rule follower, and I wanted to be very clear that I didn't want him following the rules in that moment. (Todd would like the record to show that he DID, in fact, drive on the shoulder… but only after there was a shoulder to drive on, as he did not want to drive INTO the jersey bouncer that was to our right in the moment I was yelling at him.)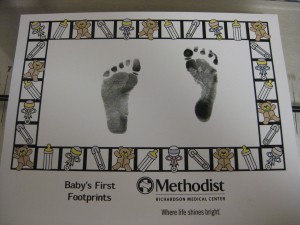 Through most of the drive, I think I did a remarkable job coping with contraction pain. Todd kept encouraging me, and I had my inner-monologue going, which sounded something like this: "Okay, here comes another one. Yep. There it is. It's getting stronger. Just get through it. There's the peak. Okay. This is the worst part and now it's going to get better. Okay there it goes. It's tapering off now. Okay. Thank you, Lord. I made it through that contraction and I never have to go through that one again. Now I get 30 seconds of break. I'm going to just breathe, relax, and enjoy these 30 seconds that are pain-free. This is good. This is good… Okay…. And now here comes the next one…" I kept telling myself to enjoy those breaks, and I really did! It gave me something good to anticipate every time the pain was stronger. I knew I just needed to make it to that next 30 second break, and everything would be okay.
As we got closer to the hospital, the last 2-3 contractions were right on top of each other. At this point, I did start to panic. My coping strategy was to make it to the next break! I found myself yelling, "GIMME A BREAK!!! THERE'S SUPPOSED TO BE A BREAK!!!" We pulled into the carport in front of the hospital, and Delilah met me at my car door. I said to her, "I'm not getting a break in between! The contractions are right on top of each other!" She held me, and got my breathing to slow down enough so that the contraction tapered. I think I remember her saying to me at that moment, "Sweetie, we're gonna have this baby by midnight." (I could have imagined this.) It was about 6:30 p.m. I told myself, "Just make it to midnight. You can do this. Midnight isn't that far away." I was SO glad Delilah was there, as nobody from the hosptial was meeting us with a wheelchair. She helped me into the hospital while Todd parked the car. She told me, "We're gonna make it to the elevator before the next contraction comes. Then I want you to lean against the wall and I'll help you through it." The contraction came, I leaned against the wall, and she worked some pressure points on my back. I started doing my coping vocalizations, when something happened that caught me completely by surprise – I felt my entire body bearing down and my vocalization turned into a pushing grunt. My eyes got huge. I never experienced that the first time I was in labor! My body was completely taking over. The contraction tapered and Delilah said, "We're gonna get on the elevator and make it up to the next floor." At that point, I think I remember her saying, "Sweetie, we're gonna have this baby by 10 o'clock." I kept telling myself "midnight" because I wanted to be ready for the worst!
We got to the labor/delivery floor and the contraction started. I leaned against the wall and Delilah helped me with pressure points. Again, my entire body began to bear down and I felt myself pushing with no control of what was happening. Someone entered the hallway and said, "Ummm… do you guys need help?" Delilah said, "She's pushing. She needs a room NOW." They brought me a wheelchair, which I had no desire of mounting in that moment, but after protest they got me to sit in it and brought me to the labor/delivery room. I was wearing sweatpants and a maternity camisole, and the nurses started grabbing at my shirt saying, "Jocelyn, we need to take your shirt off so we can get you in a hospital gown." "NO!" I yelled, "I don't WANNA HOSPITAL GOWN!" They tried again and I yelled, "NO!!! I am KEEPING the SHIRT!!!" "Okay well we have to take off your pants…" "FINE!!! TAKE THE PANTS!!!" They took my pants, I sat on the bed, and my water broke. I'm sure the nurses LOVED me then. They probably were really wishing that would have happened… oh… about 5 seconds earlier so they could have cleaned it up from the floor instead of the bed.
Delilah encouraged me to lie on my side, as she suggested it might make the pain better. I got on my side with my arm draped over her shoulder. As each contraction came and I felt myself bearing down, she worked to get me to slow my breathing. I really WANTED to slow my breathing, but I felt like I no longer had control. I heard her say, "Sweetie, we're gonna have this baby NOW." Now?!? I kept telling myself "midnight". What did I know? She told me Dr. Downey had arrived and the nurses said, "We need to get you on your back." I said "I need help!" Several of them offered me their arms and I said, "NO! I need you to lift my BELLY!!!"
They lifted my belly and got me on my back. Todd was on my left, Delilah was on my right, and Dr. Downey was in catcher position. I felt the next contraction coming and started my coping vocalizations. Dr. Downey said, "Jocelyn – you need to push." I felt so confused. Did he just say PUSH??? I just got here!!! Todd calmly spoke in my ear, "Hold your breath and push through the pain." I thought they must be joking, but I obediently followed their directions. I pushed once. I heard Todd say, "You're DOING it, Jocelyn! You're DOING IT!" I thought, "Oh, he's being really encouraging. That's nice." What I didn't realize is what he actually meant… I was DOING it. I pushed a second time, and the head came out. I pushed a third time, and the baby FLEW into Dr. Downey's arms. THREE pushes! Dr. Downey looked surprised. He literally had to back up slightly to CATCH the baby.
They took my precious little one and laid him in my arms. I cannot describe the feelings of excitement, elation, victory… LOVE. I kept saying over and over and over again, "I love you! I love you! I love you!" Todd cut the cord, and the birth time was announced – 6:51 pm – only twenty minutes after I arrived at the hospital. He was born at 39 weeks, 7 lbs 7 oz, 20 inches long, pink and perfect.
We prayed for a different experience from my first birth experience, and the Lord could not have answered that prayer with a more resounding YES!!! Josiah David is a true blessing and I cannot wait to see what adventures are in store for our family as the Lord continues to direct our paths.